Your Guide to Sold
I've put together a seller's guide to help you with some key things that will put you in the right position and mindset for what is to come.
Your Guide To Selling
Selling your home is one of the most important financial decisions you can make. It can be a tough decision as it's likely you have an emotional investment in your home and selling involves a lot of moving parts.
However, if you know what to expect you can avoid a lot of common mistakes and ensure that things go as smoothly as possible. In this guide, we will cover what to consider when selling real estate in a step-by-step process.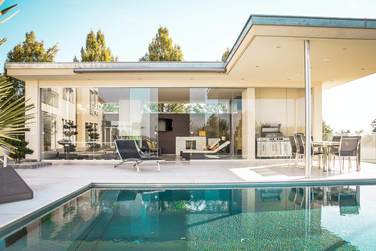 Free Seller's Guide
How to upsize into a bigger home
Comprehensive Real Estate
Seller's Guide
Stress Free Selling
From start to finish, I will assist you in every aspect of your home sale to ensure that you achieve your desired goals.
Professional Photos
The vast majority of property searches start online. This makes it absolutely essential that your home looks stunning, and attractive. At AgentfFire, we use professional photography for each and every listing.
Get started
Professional Videos
You know what's even more impactful than professional photography? Professional video listings and tours. We offer professional video tours and listings. This allows anyone to tour the property on demand, no matter where they are located.
Get started
Home Staging
Through our home staging services, we make sure that your home looks absolutely stunning, looks great on all of our marketing materials, and serves as the "wow factor" that immediately captures the attention of all property tours of your property.
Get started
Get the Sellers Guide
Fill out the form bellow.